Big Sur Engagement Photographer
I love being a Big Sur engagement photographer, as it affords my couples and myself the opportunity to take advantage of the stunning locations the Monterey Bay has to offer! From Santa Cruz engagement photos in the redwoods, to being a Big Sur elopement photographer, this area has no shortage of stunning vistas! Being a local Monterey Bay wedding photographer, gives me the opportunity to observe the light in every season… To know the shifts in the weather… To be able to offer the best vendor lists, as I have personally vetted each business I recommend…
As a Big Sur engagement photographer, I plan each session with every possible factor in mind. I spend tons of time searching for the perfect, secret spots that will showcase my couples, and it is a passion of mine to fit the place to your story! Meghan and Brett's session was no exception! This Big Sur engagement session, was a dream come true.
Why Big Sur is the Perfect Place for Engagement Photos
Big Sur is magic at every turn and since I know it so well, when Meghan and Brett told me how much they love the outdoors, the beach, and spending time in nature, I knew the perfect spot for their Big Sur engagement photos! These two have that type of love that is tangible in their every interaction… Each gesture shared demonstrates their care and commitment. It is pure and beautiful to witness… And a true honor to document.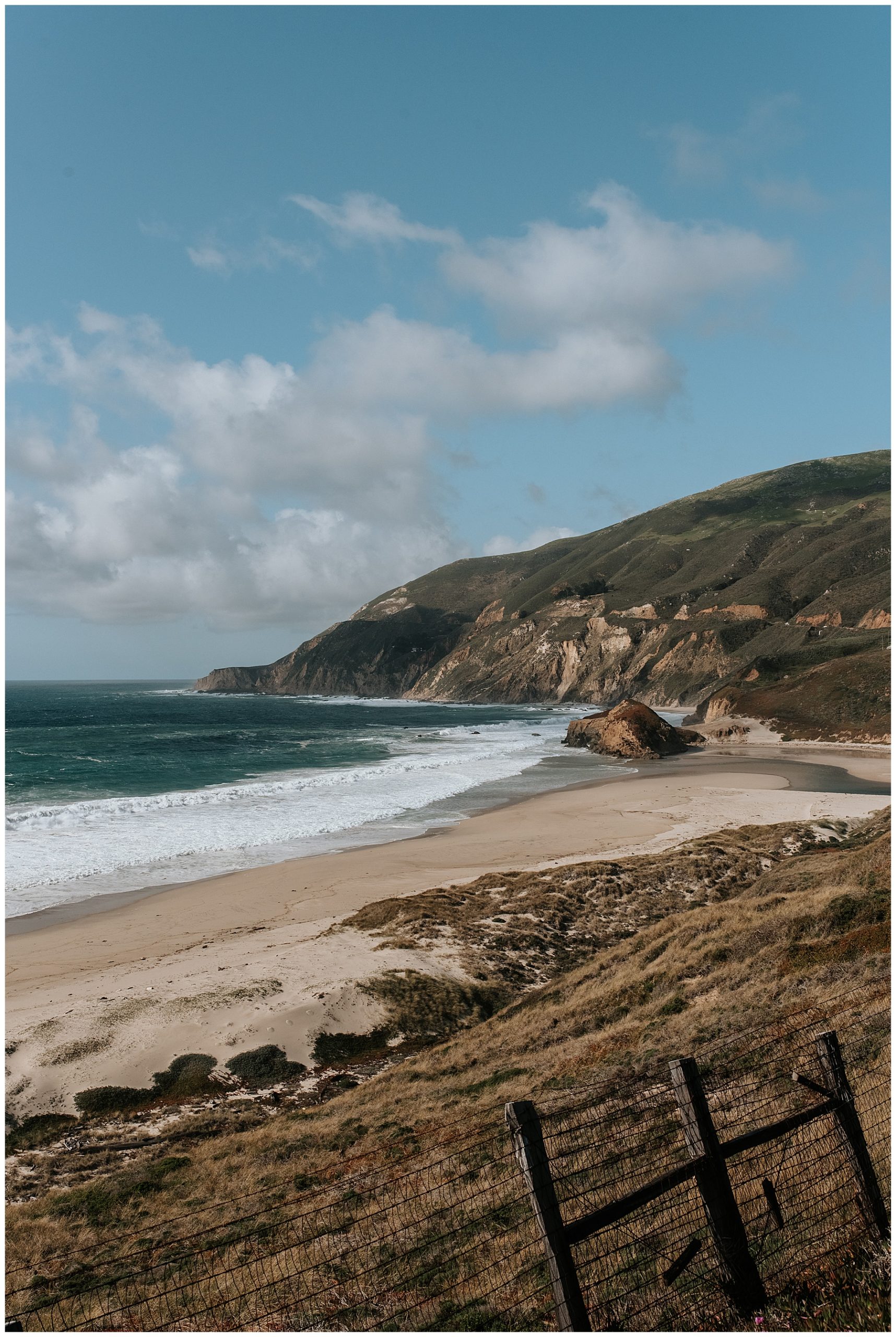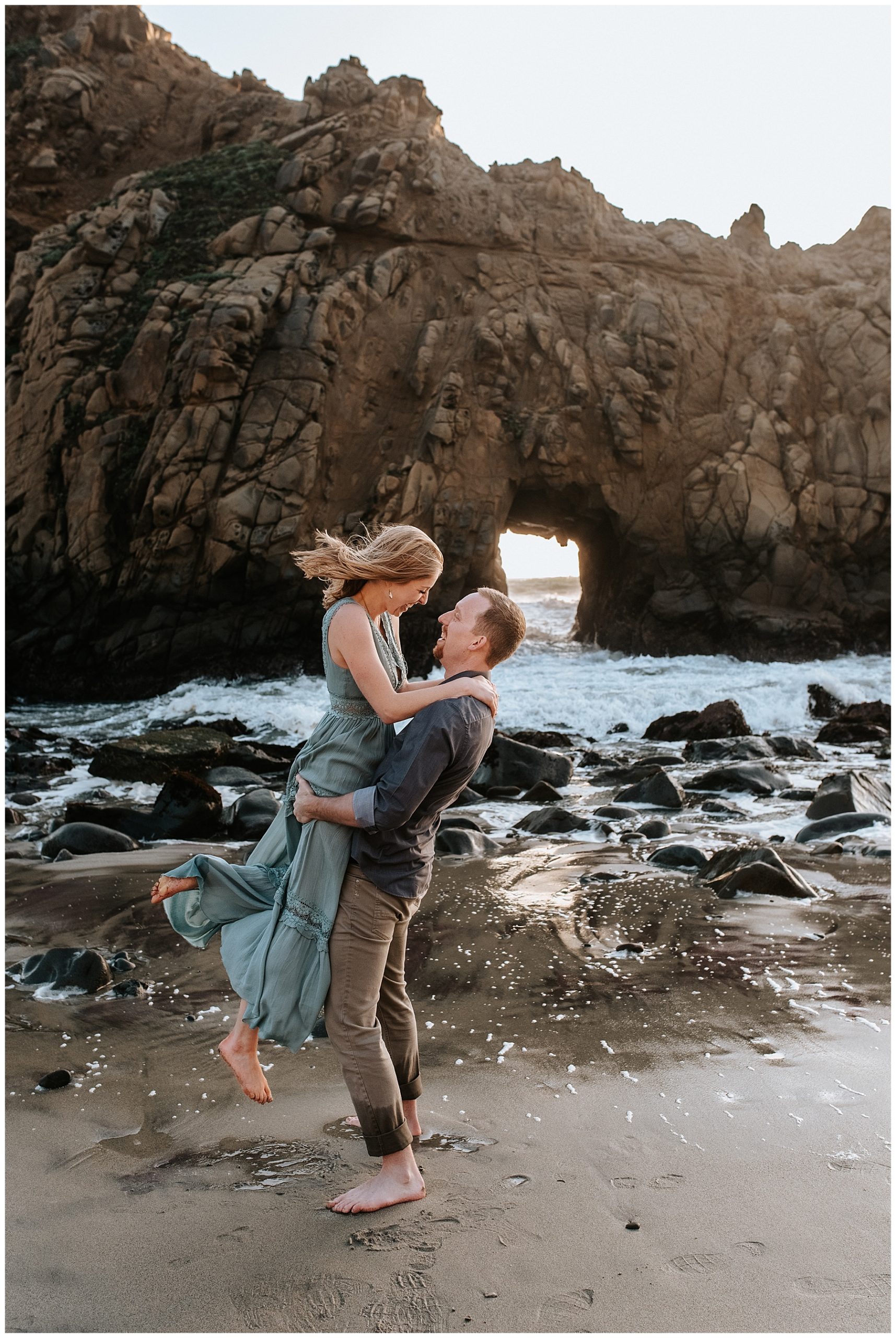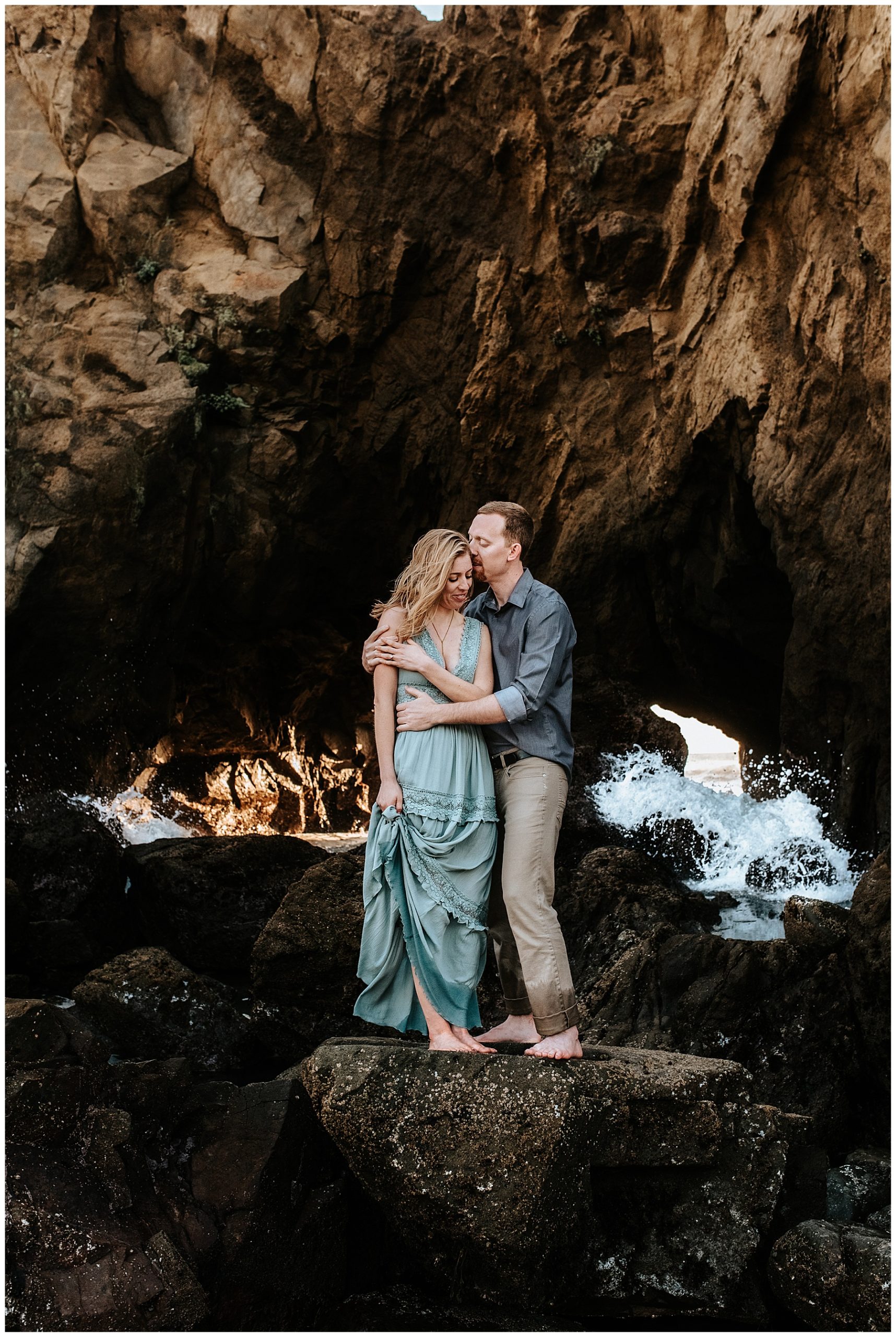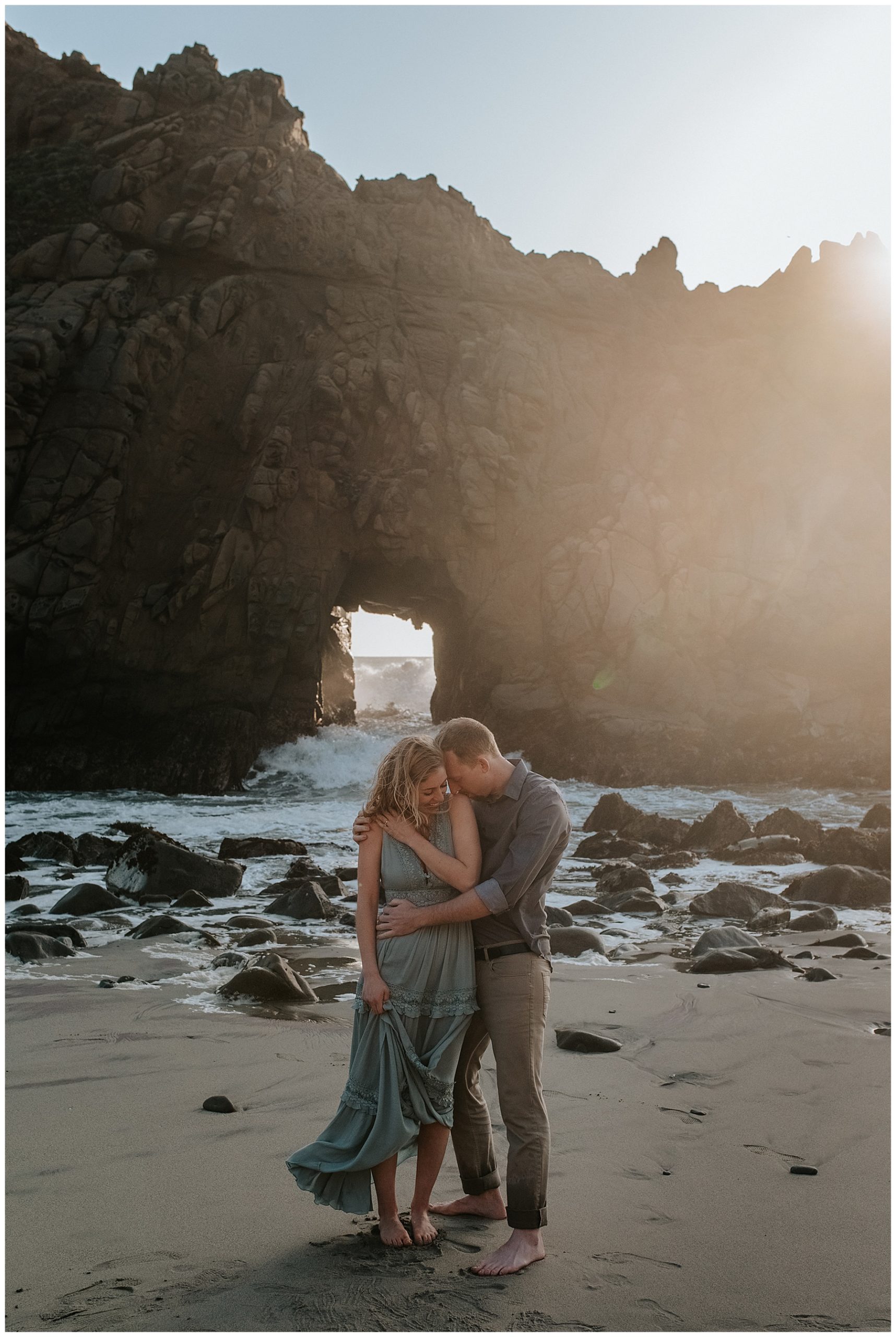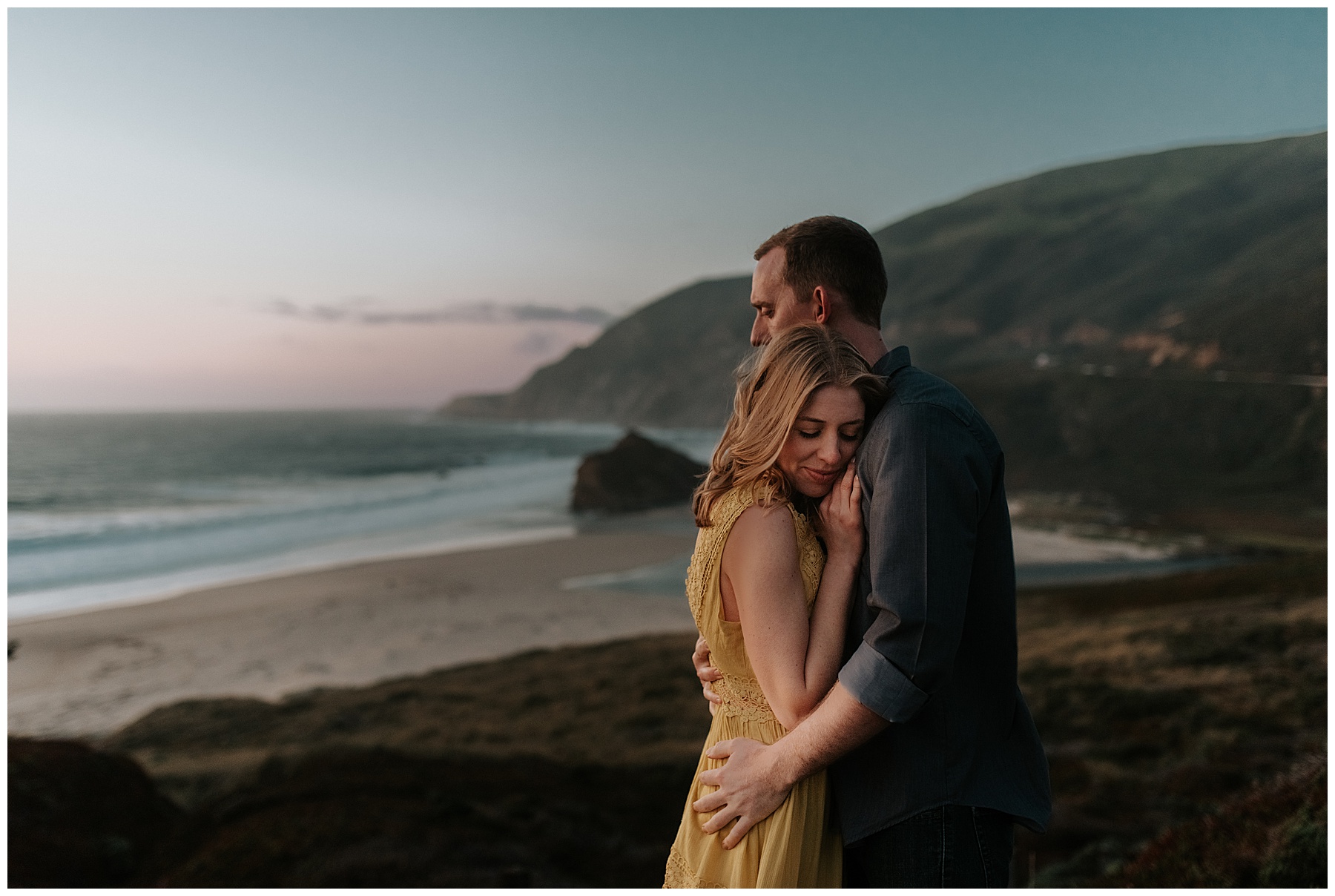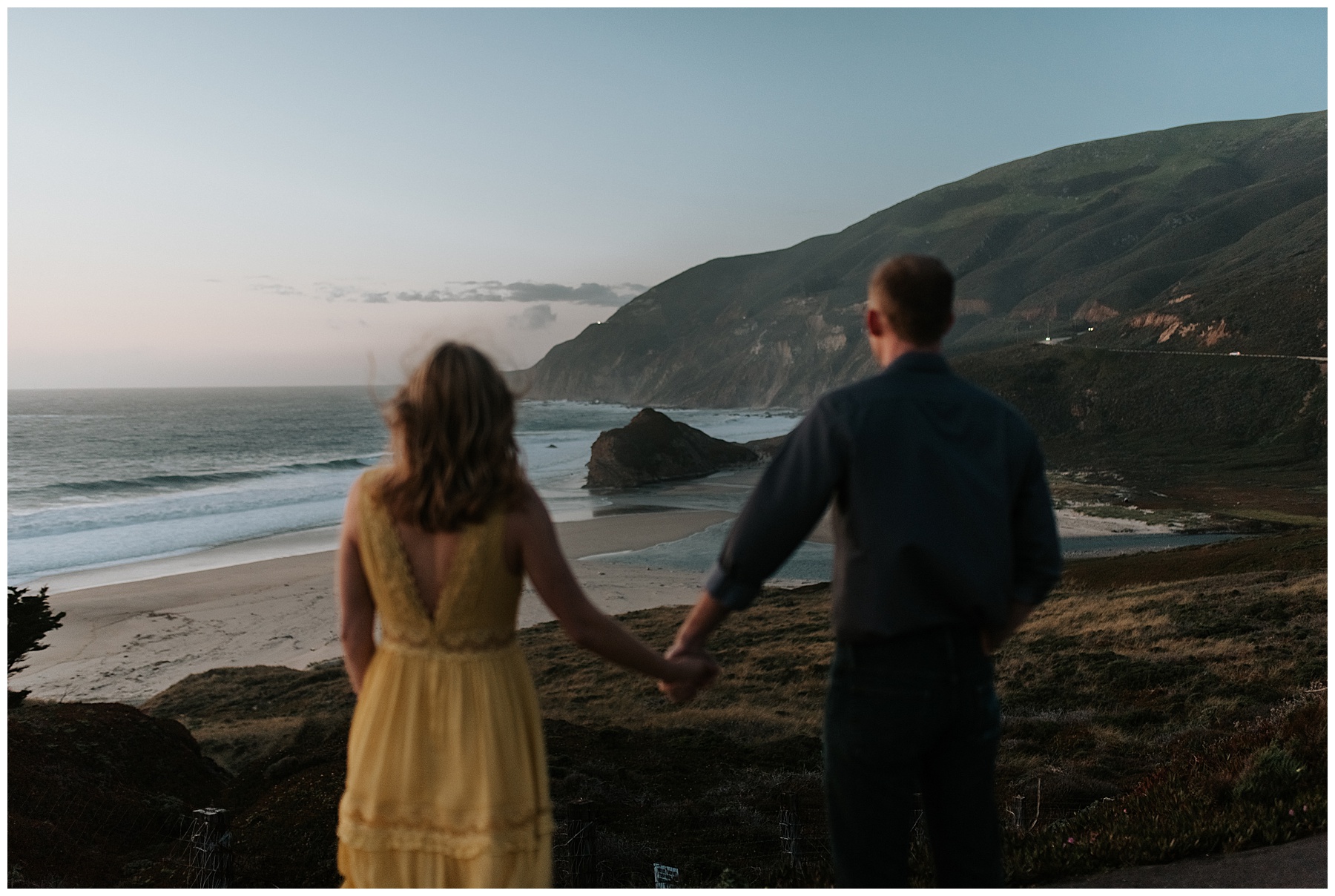 Why I Might be the Right Fit for Your Engagement, Wedding, or Elopement
Are you looking for a Big Sur elopement photographer or Big Sur engagement photographer? Or, maybe a fine-art Carmel Valley wedding photographer, a Pebble Beach wedding photographer, or even a San Francisco wedding photographer? I might be the perfect fit for you and would love to talk about capturing your story! I work collaboratively with my couples to find the right way to tell their individual story. From the moment you first get in touch with me, I make sure that all the questions I ask are tailored to find out who you both are, at your cores. Wedding photos shouldn't be 'one-size-fits-all!' There shouldn't be a pinterest check list you feel you must complete! Wedding photos should bring to life the beauty of your day.
Each story, each couple, each moment is unique and should be captured in a way that compliments you and how you love. Let's work together to create visual memories that are catered specifically to you… Something that sets my work apart is the fact I cultivate and capture fine art moments… They aren't cookie-cutter, but ones that will evoke emotion each time you view them throughout the years of your union.
When you look back, I want to make sure you are looking at images that have captured the way it felt, not just the way it looked… I want you to relive each moment with a smile… To feel that rush of joy and excitement as you pour over each photo… To see all the details you put so much time and emotion into, preserved forever… To remember the solemnity of the vows you exchanged… To laugh at your friends and family partying it up on the dance floor… To feel the butterflies from when you first saw each other in your wedding day attire…
Being a Bay Area wedding photographer, is a passion and a joy. With each click, know that I am working to ensure your love story, your memories, and your love is being respectfully documented with care and an unparalleled eye for detail. It really is a special privilege to be a Monterey Bay wedding photographer and a Big Sur elopement photographer! I can't wait to chat with you!