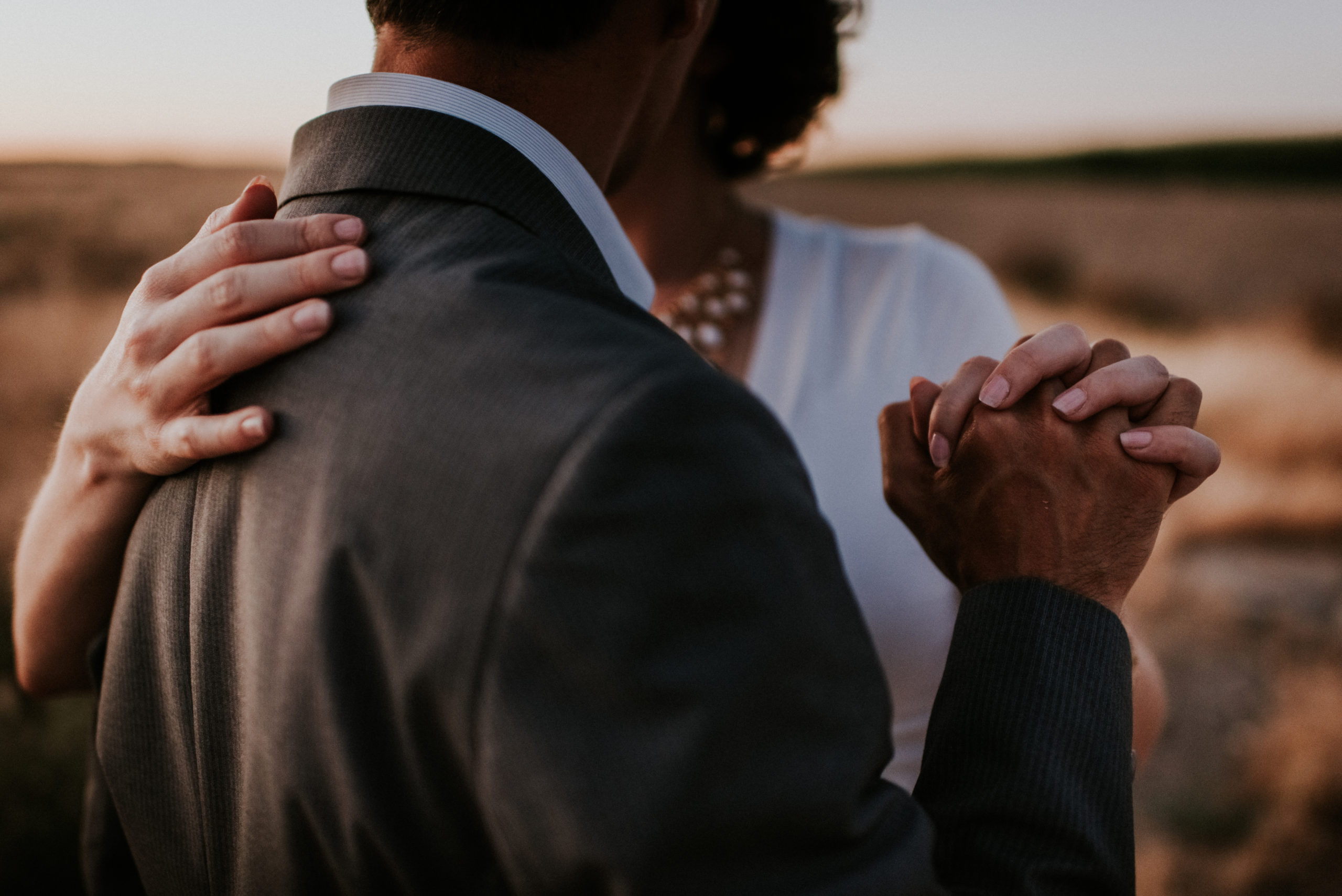 Magical West Coast Engagement Session
Ok. I admit it. I love being a California engagement photographer! The fact that we have so much diversity of landscape is the best!
It is hard to find the words to properly explain how much I love this couple… We have known each other for years and their love story is one I know inside and out. They met when we were all in college, but it wasn't until after school ended that they fell in love! How adorable is that???
California Engagement Magic
How gorgeous is the vastness of their location setting? I asked them to choose, since they had a few rad spots they were thinking about and I loved them all! I am so glad they chose this spot, as it was perfect to capture the light of their love. Getting to showcase the scenery and their vibe was perfection. If you are ever thinking about coming to California for your engagement, don't limit yourself to only the coast… Consider some of our more rugged scenery, farmlands where the sunset is luminous, or the mountains of the Sierras! One of the best things about being a California engagement photographer is that we have so much amazing scenery to choose from!
Style for Miles
They both have killer style and I loved that Jordan sewed her own skirt when I told her what I was envisioning for her wardrobe! She knew exactly what I had in mind and just whipped it up for our shoot!!! Isn't it perfection?! I am still swooning!
Jordan (my twinsie) and I talked endlessly about the vibe we wanted to capture… We came up with this idea of a modern Wuthering Heights feel… Endlessly romantic, with sweeping sunset-lit vistas and deep emotion…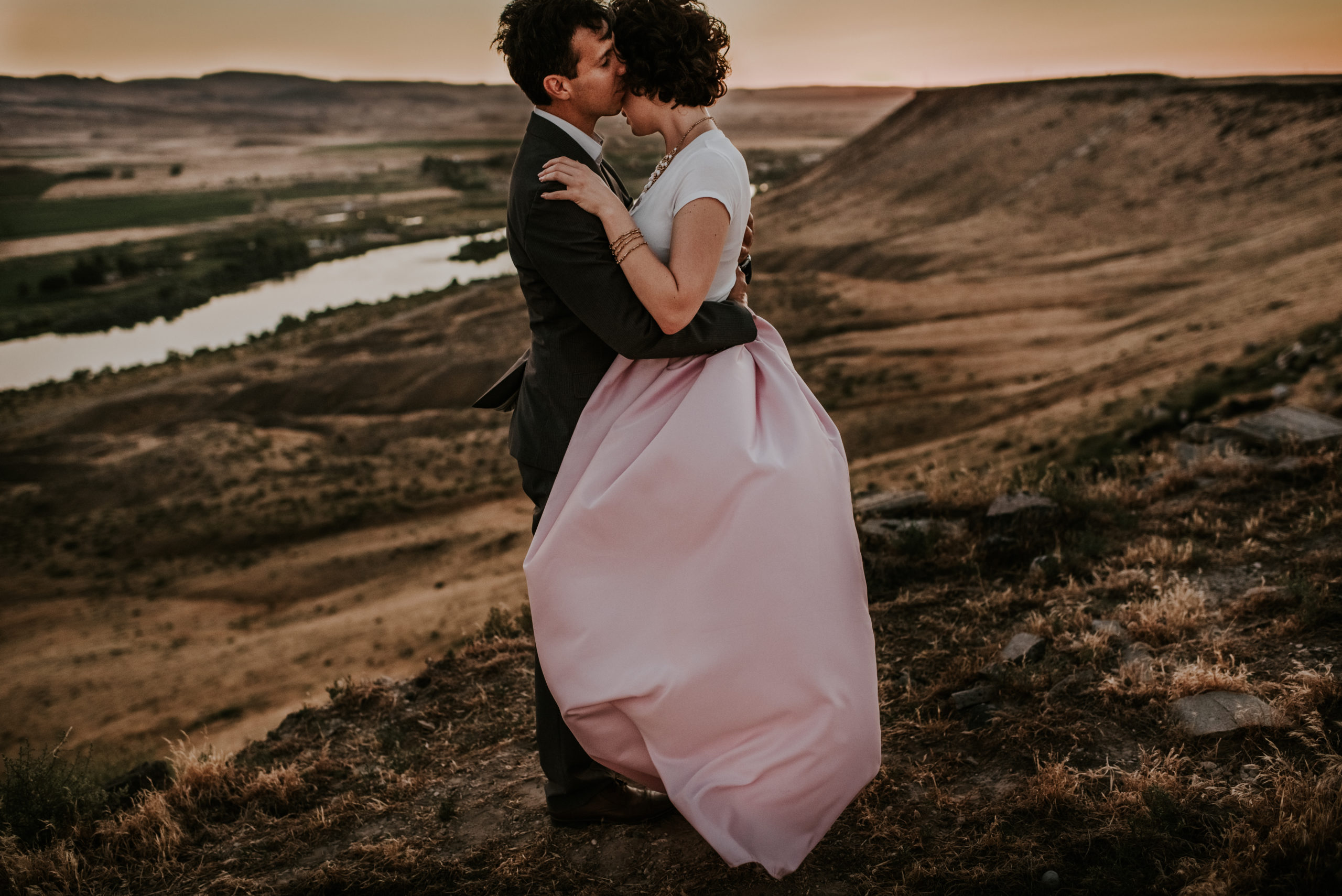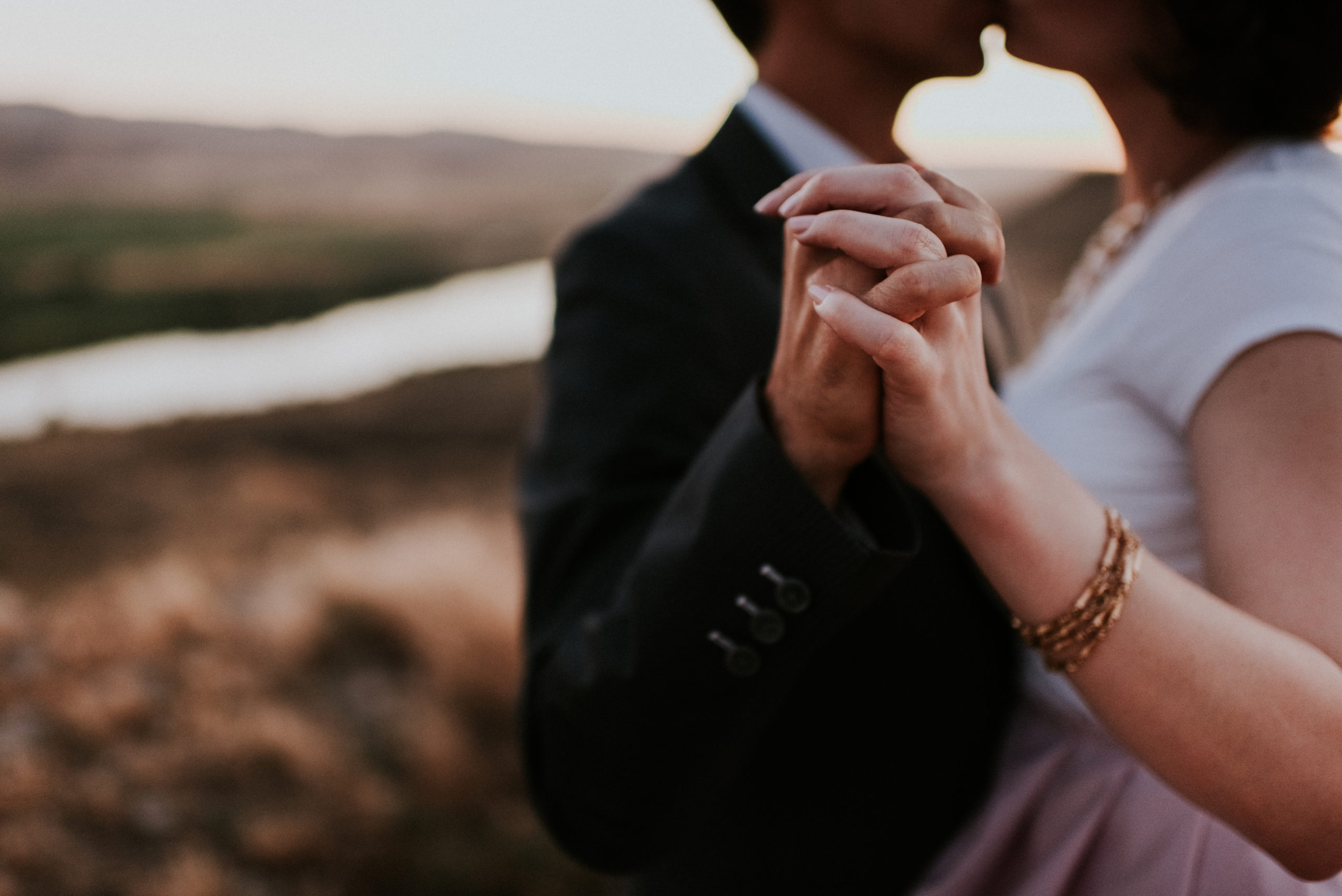 PS: Let me tell you, brainstorming with my creative and fabulous bff was kind of evvvvverything!