"What Should I Wear to a Photoshoot?"
This is a question I hear alllllll the time! And! I love it! Here's why: The thing is… Figuring out what to wear to a photoshoot is hard! While certain things look ADORABLE in person, they just don't translate well on camera. So, when clients come to me with this query, I happily jump in and assist, because I want you to love your photos with every ounce of your being.
First and foremost–No matter what, these are just little suggestions, but overall, I want you to look like yourself and feel your style is reflected in your session!
But! There are colors to avoid, and ones to embrace… Prints to steer clear of, and others to play with… And then! Should you try and match the colors of your partner? What about accessories… Do you wear the hat, or ditch it? Go with some jewelry, or keep things simple?
I love to style my clients, so they never have a doubt, but here is a quick and detailed guide to help you on your way!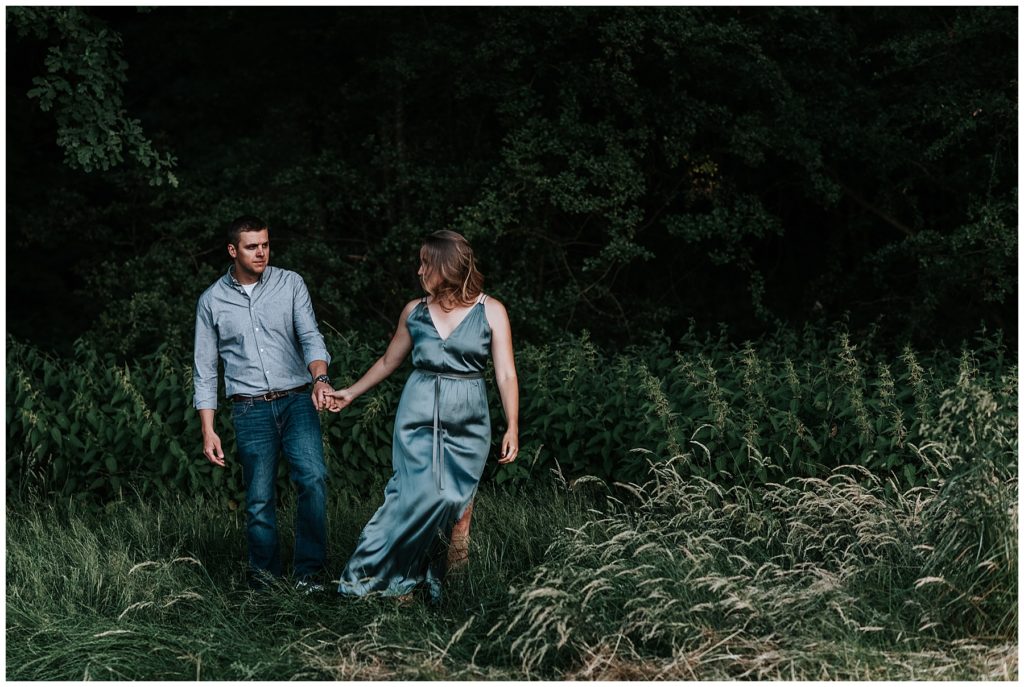 A Few Basic Tips on What to Wear to a Photoshoot
1: Colors!
Keep away from anything that is neon, fire engine red, lime green, or hot, hot pink… Unless it is a very overcast day… Why? Because these colors bounce, which means they will interfere with your skin tones and bounce onto them when there is any sunshine out, which is something we always want to avoid! Rich jewel tones like crimson, sapphire, emerald, or mustard are often good choices, depending on the look of the landscape. I also often recommend softer colors like cream, butter, grey blue, sea foam green… Earthy tones are my favorites, usually… Olive, sage, copper, sand…
No matter what–The biggest thing to consider… Location! I always take the location into account before I advise my clients on what specific colors to wear… Let's say we are shooting in the Big Sur redwoods… I'm going to tell you to steer clear of hunter green or black! I want you to pop, not totally blend! I might suggest a soft grey/aqua, but I wouldn't suggest that color for a waterside session, because you could blend into the sea a bit too much! But. A deeper coral color against the sand could work beautifully, as it is the same tonal vibe, but will make you stand out, and still mesh with your surroundings, to give the whole session an earthy, organic feel!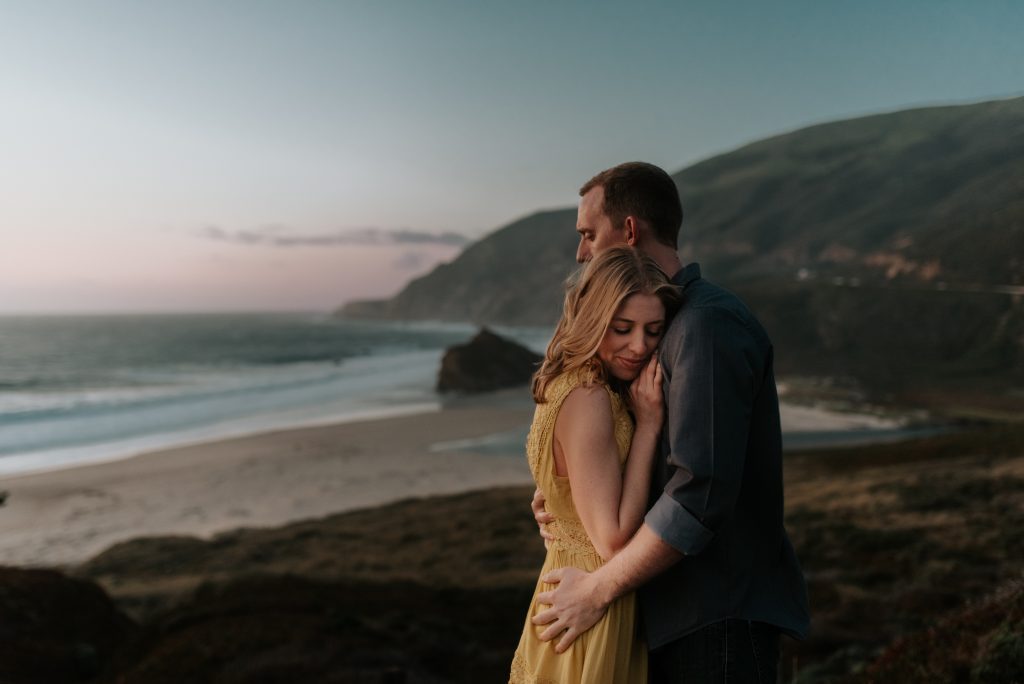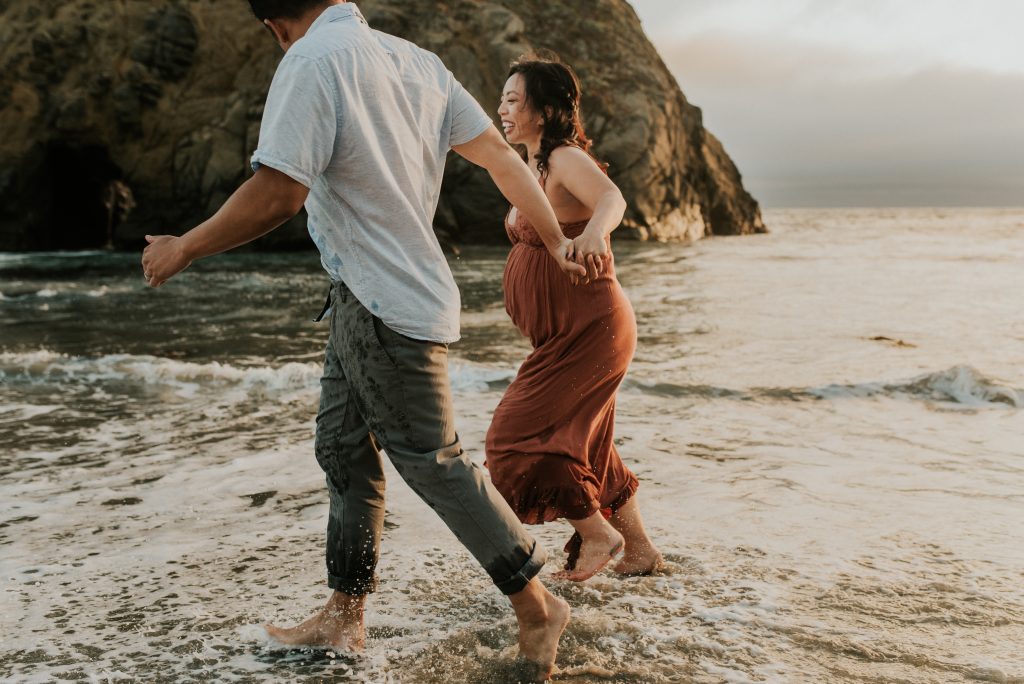 2: Prints are ok…
But only some! While in real life, prints are amazing, on camera, they don't always work. A couple of things to keep in mind: Bigger isn't always better, and too tiny doesn't do much… Meaning you don't want to wear a print that will overpower you in a photo. In real life, big prints don't overpower as much, because we have constant human movement, but in a still image, they can often be the first and only thing the viewer sees.
Then you have prints that are toooo tiny, and really… They don't add anything and if they are totally beyond minuscule (think the patterns on some men's dress shirts), and those can actually be a huge detriment, as the camera can't translate them well! So! If you're going with a print… Make sure it is large enough for the viewer to identify as a print, but not so bold it is the first place the eye is drawn. Go with something subtle, but present, like the print in the below images!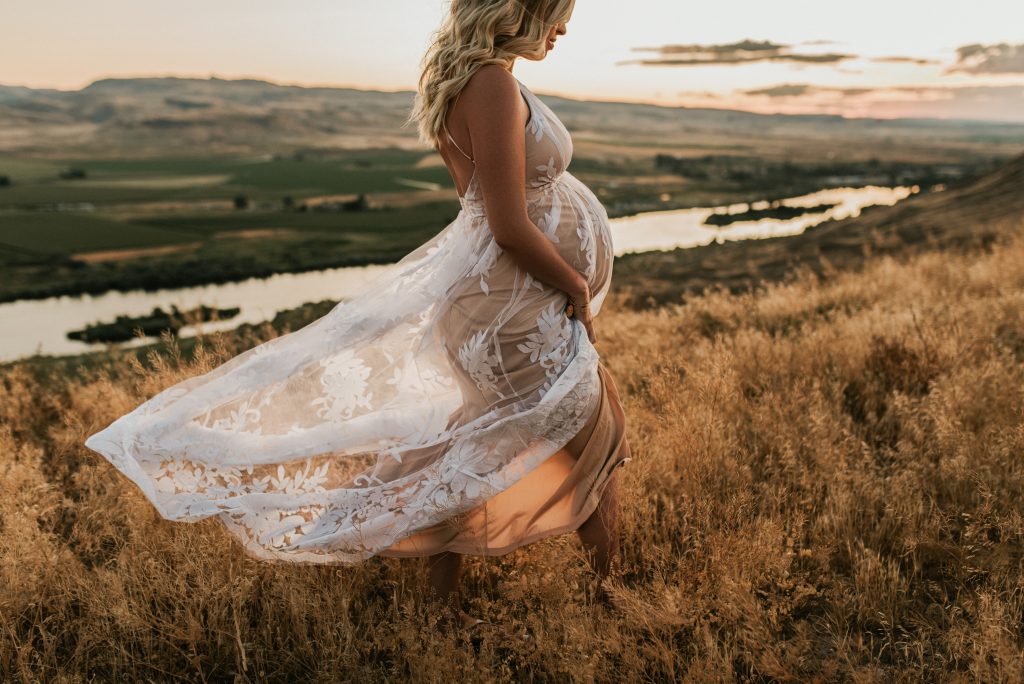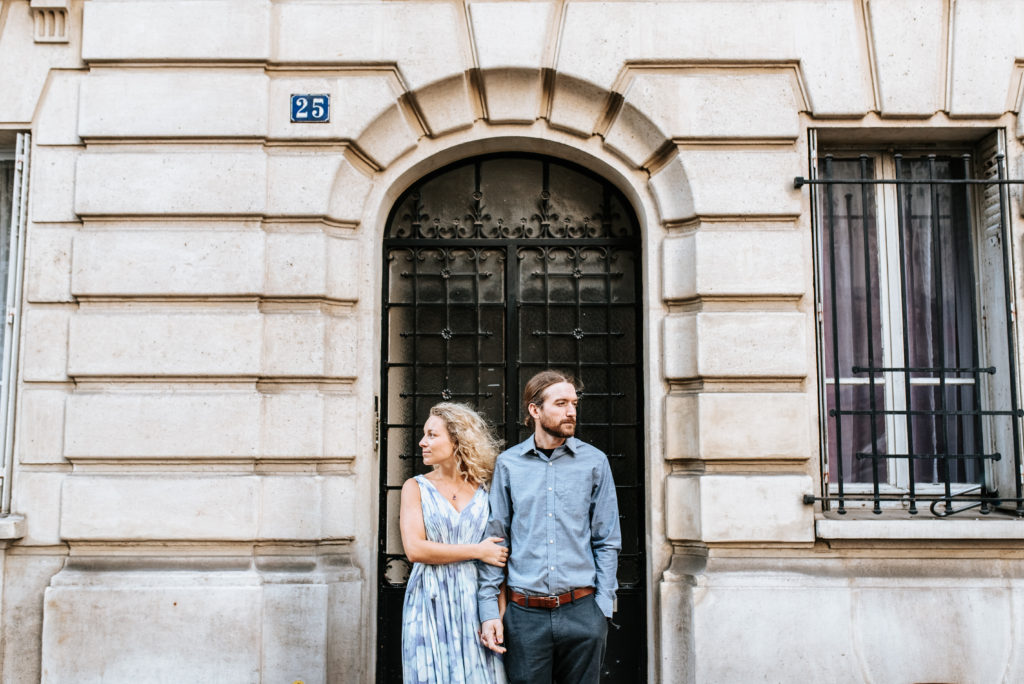 3: Accessories…
Yes, please! They are a great way to add detail and interest to images, all why showing off your personal style. I love a cool hat, layered necklace, or a top cut to show off your rad tattoos. I'm here to capture the essence of who you are, and often accessories help communicate this to the viewer!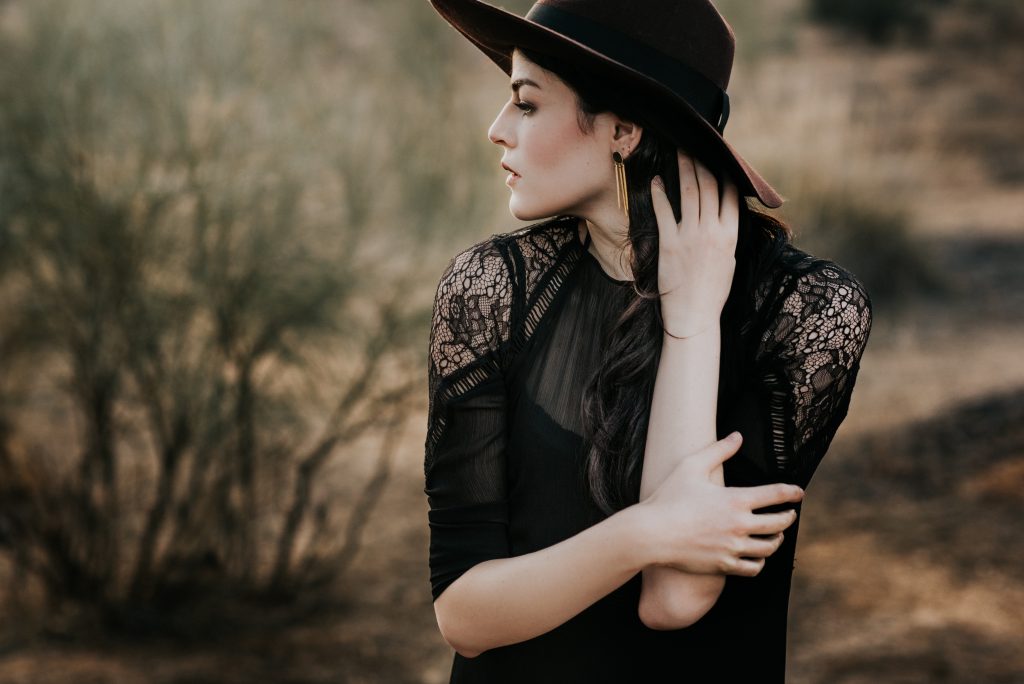 4: For the Ladies: Outfit choice…
Since I am a Big Sur photographer, much of my advice is going to be tailored for this wild and stunning area where I often shoot… And. One of the things I often tell my female clients… If you wear a dress, make sure it is one you will be able to hike around in easily. Not something that is so tight and tailored all the way down that you can't move much in it! I also love when the skirt of the dress catches in the wind…
Big Sur is full of photogenic spots and most of them are windy as can be, and when that breeze catches some flowy fabric, it is nothing short of magic! A flowing skirt also helps translate movement in images, and since I will probably capture some photos of you having fun, running, and being playful, it is a great way to help convey this!
In lieu of lots of flowing fabric, consider layering textures… This helps create max visual interest in images. Even if their is no pattern, texture and layers provide a great and easy way to bring depth to your photos.
I often send my clients to either: Anthropologie, Free People, Bohemian Traders, Vici, or Asos for pieces!
But! A lot of women aren't into dresses and skirts and that it totally great! Keep in mind, a killer pair of jeans, t-shirt and some rad accessories are a great vibe too! Another rad vibe is a really tailored look… Even a suit and tie can be sexy, daring, and stunning. Really, I just want you to wear what you love and know that I LOVE when my clients are 100% themselves, 100% of the time, so PLEASE know this guide is just a loose idea for suggestions!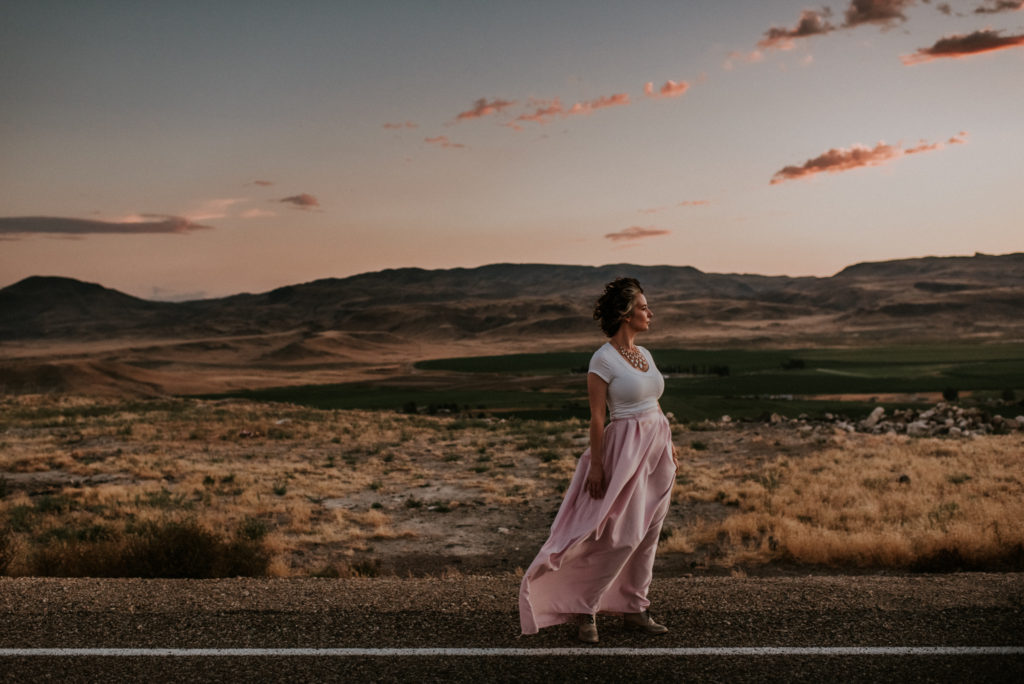 5: For the dudes…
A lot of guides don't talk about what men should wear to a photoshoot! But. Here you go–You can't go wrong in something classic like slim-fit, grey pants, or darker jeans, and a tailored button-up… Or, if your vibe is more free and less buttoned-up, opt for a cool t-shirt under a leather Moto jacket with some motorcycle boots! I love when my male clients show off their personal style. I also never mind a fitted t-shirt and some rad jeans… Just make sure it coordinates with the outfit of your partner!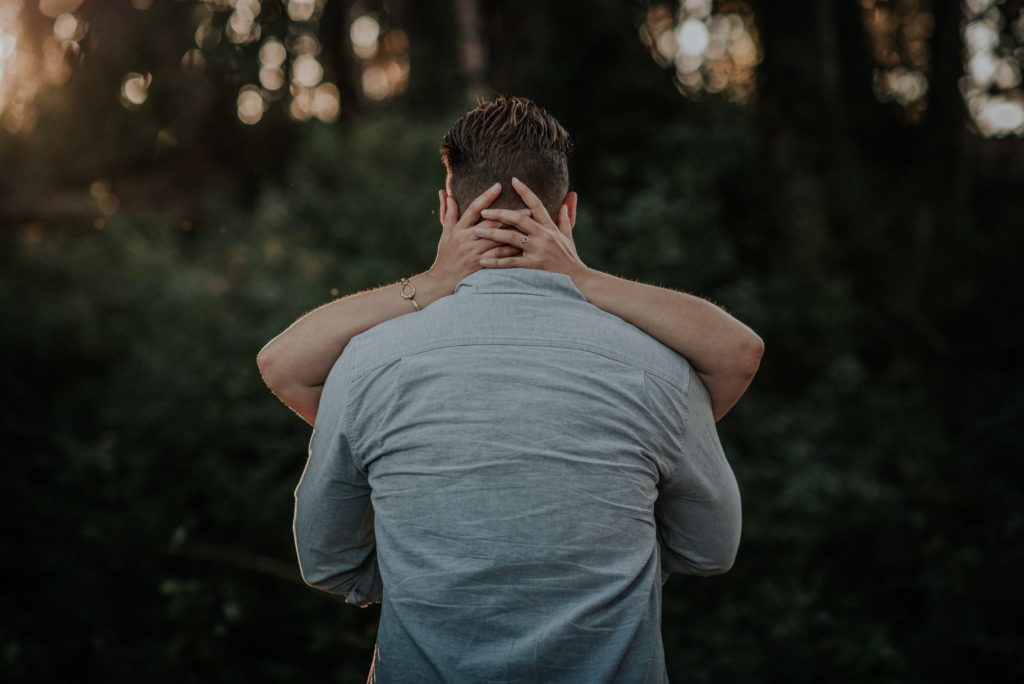 8: Coordinate, but Don't too Matchey-Match With What You Wear to a Photoshoot!
Remember in the 90s when your mom wanted everyone to wear white button-ups and Levis? We don't need to do that anymore… As a couple or family, never forget that while you want to coordinate with your partner(s), you never need to be wearing the exact same colors or patterns… You can have on similar tones, coordinating tones, or just the same sort of vibe!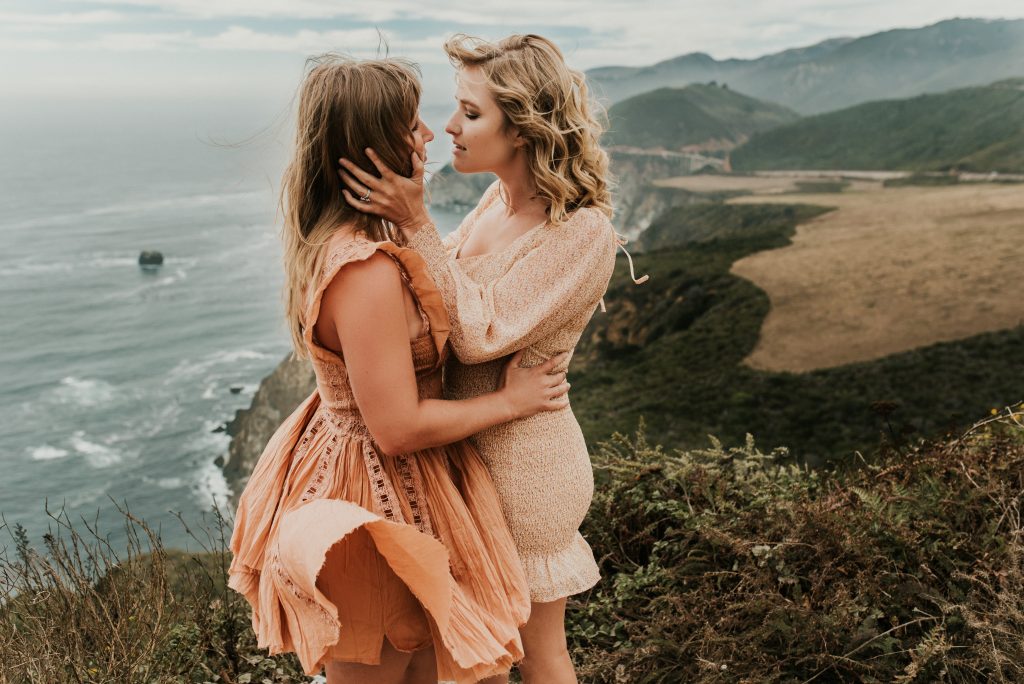 7: Be YOU!
At the end of the day, what to wear to a photoshoot is all about who you are and how you feel. I am forever telling my clients: "Make sure you feel confident in your outfit, because if you don't, it will show in your images." It's important to go into your session feeling as stunning as you are!
Check out my "Connection Session" and "Family and Maternity" portfolios for more wardrobe ideas, or shoot me a message!