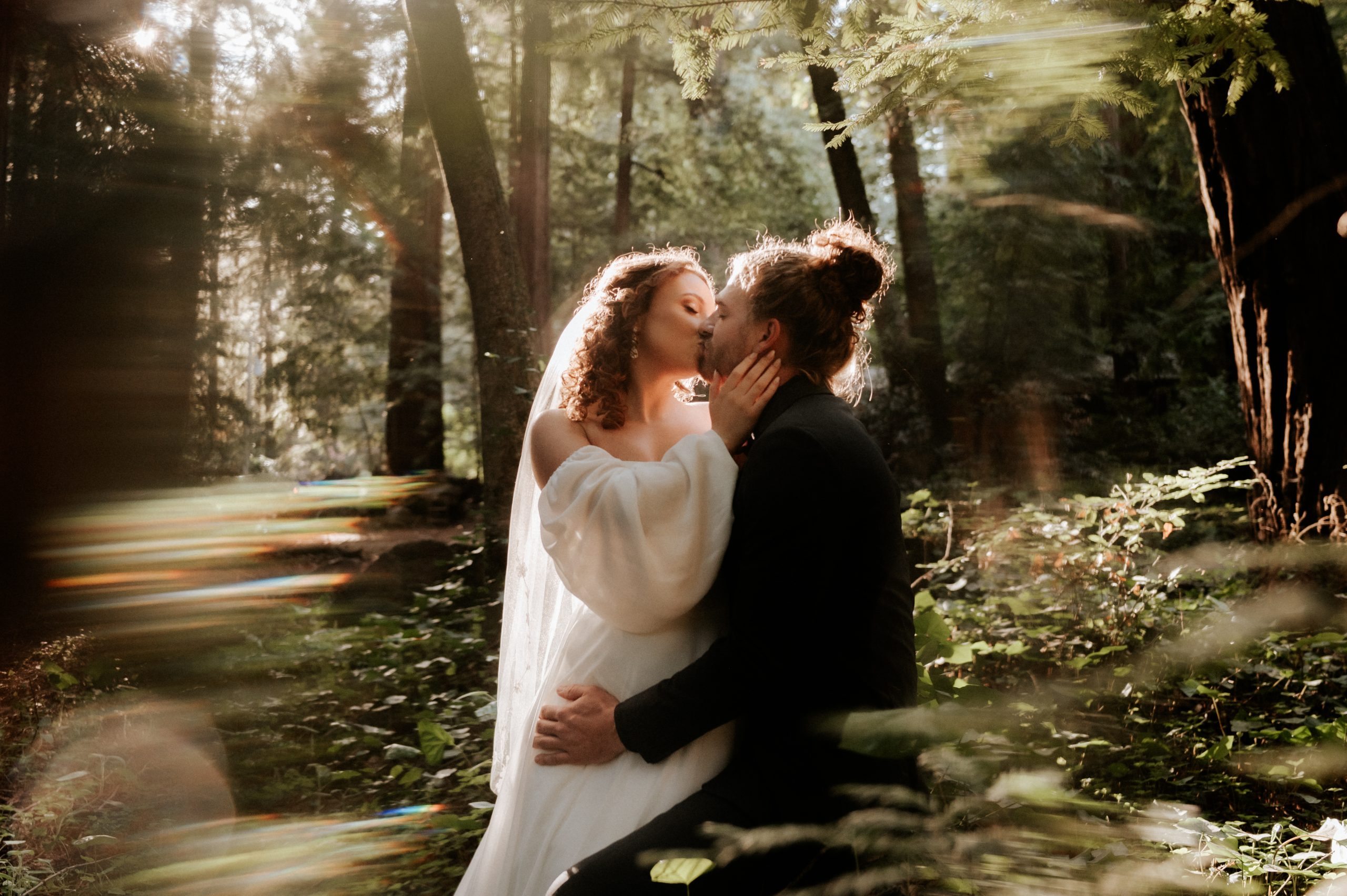 Big Sur Elopement Sneak Peek for Mackenzie and Cameron!
Mackenzie and Cameron met as litttttttle, tiny babies! They had their first 'date' when still in booster seats, and he was her first kiss… But! They never were officially together, until just a couple of years ago. The second they reconnected, that was it! They have been together and inseparable ever since. One of the reasons I am an Big Sur elopement photographer is because I love hearing and documenting love stories just like theirs!
Eloping in Big Sur
They also came all the way from Tennessee to elope in Big Sur. They dreamt of saying their vows near the ocean, spending time in the redwoods, and adventuring on the cliffs. As a Big Sur elopement photographer, it is my job and honor to make my couple's dreams come true! We adventured all around Big Sur! We started in Carmel Valley, where they were staying at Bernardus Lodge, then took our time heading to the redwoods, with several stops along the way. Once in the redwoods, we took our time playing in the gorgeous light. 
Next Stop for this Big Sur Elopement!
After the redwoods, we headed to the cliffs, where they had chosen to say their vows. Overlooking the Pacific, they exchanged promises and sealed their union with a kiss! They were married by my favorite local officiant: Dean Liapis and you can check out his website HERE! 
The light was quickly shifting from sun to clouds and I made sure to capture it all along the way…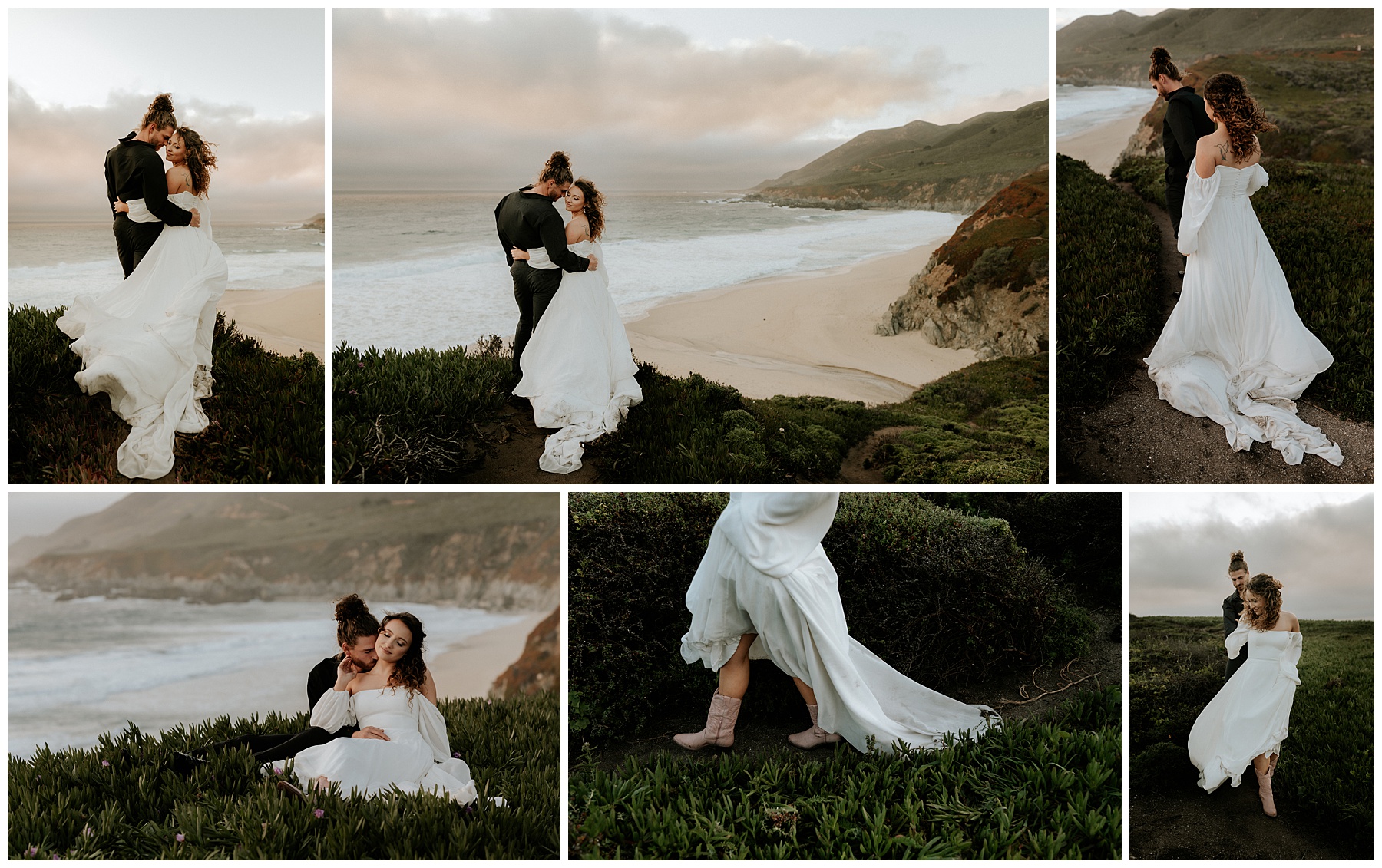 Big Sur Calla Lily Magic!
There is a very special little valley in, where calla lilies bloom for just a couple of months out of the year and as a Big Sur elopement photographer, I knew we had to capture some moments in this magical place!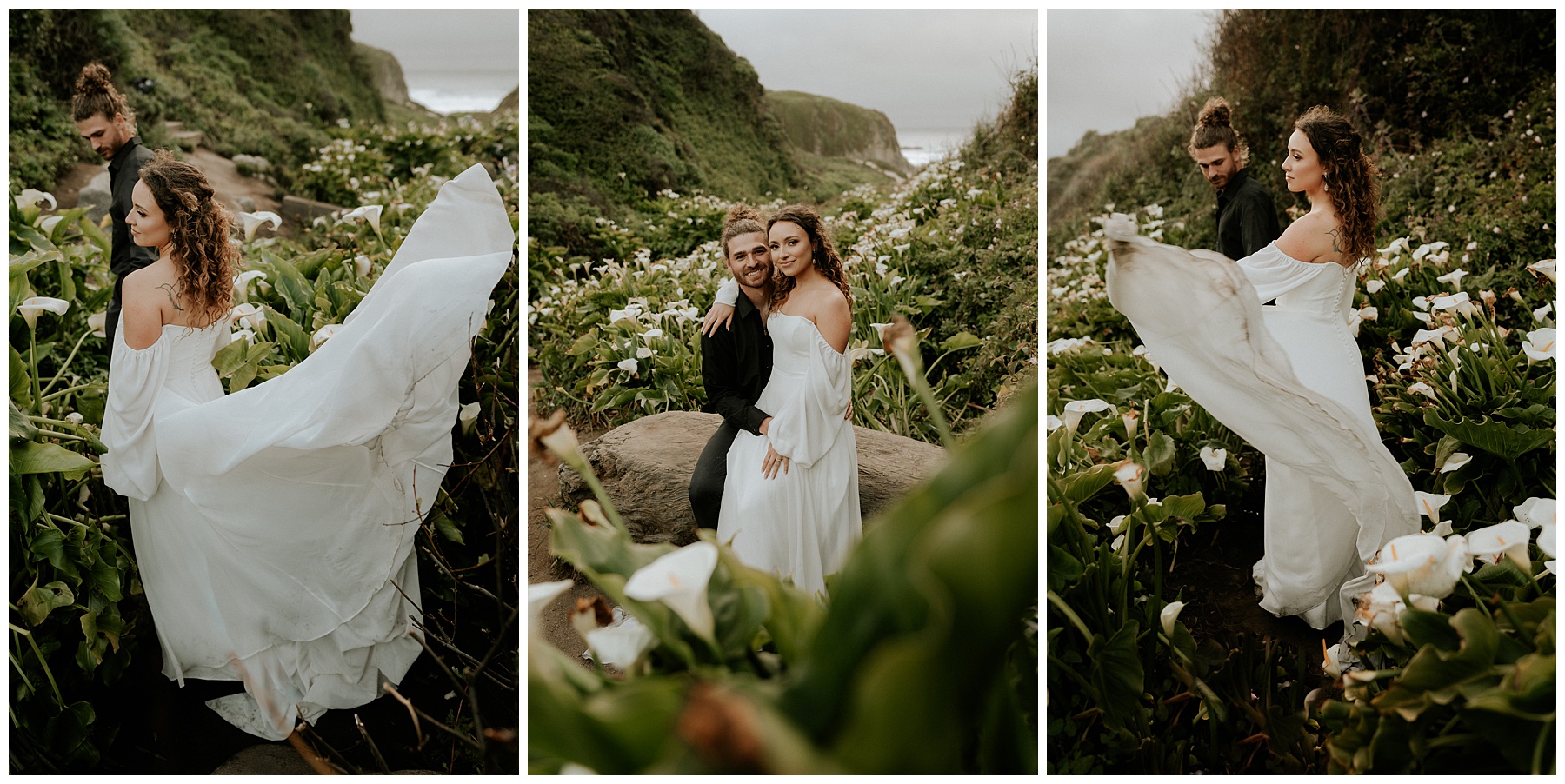 Beach Fun!
We ended the evening just as the clouds got heavy and dark, with champagne and fun on the beach! It was the perfect end to a gorgeous day! I am so grateful to this magical couple for trusting me and allowing me to photograph their elopement!
You can learn more about my elopement packages HERE! 
Please check out the rest of the amazing vendors below!!!
AleBee Beauty was responsible for the amazing hair and makeup and can be found here: Hair and Makeup
The gorgeous glow was courtesy of BB Tanning and can be found here: Tanning
All the custom liturgy was written specifically for them by the best officiant, Dean Liapis and can be found here: Officiant
The lovely video that will be out was done by Roan Weddings and you can peep their work here: Video